Partner
AOM-Systems and our partners are all dedicated to the same values of high quality and reliable performance. The goal of our actions is the sustainable and trustful relationship with and for our customers.
The following list shows some of your partners:
DFO – Deutsche Forschungsgemeinschaft Oberfläche e.V.

The German Research Association for Surface Treatment (DFO) is an industry board with the focus on research subjects of the professional surface treatment.
Eisenmann LacTec GmbH

The Eisenmann LacTec GmbH and AOM-Systems running a cooperation for the development of new paint spray equipment.
ParteQ GmbH

ParteQ offers scalable synthesis and functionalization systems for complex particle structures and measurement systems for the characterization of product properties.
Our customers will benefit from the combined know how of this two teams of experts.
Technical University of Darmstadt / CSI – Center of Smart Interfaces
The CSI – Center for Smart Interfaces and the Institute for fluid dynamics and aerodynamics of the TU Darmstadt is research partner of AOM-Systems.
The CSI is a research cluster, specialized in application-oriented research on the surface and the interface.
DIN – German Institute for Standardization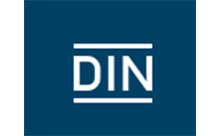 Together with the DIN Institute e.V. and various Industry Experts we developed the DIN SPEC 91325, DIN SPEC 91342 and 91343.
Federal Ministry for Economic Affairs and Energy
The German Ministry for Economic Affairs and Energy (BMWi – Bundesministerium für Wirtschaft und Energie) promotes AOM-Systems.
On the reference page you can find more about our clients and some testimonials.