SPRAYSPY® – ANALYSIS, MONITORING &
DIGITIZATION FOR SPRAYS
Based on the patented SpraySpy®-technology we produce sensors and measurement devices for smart sprays.
By using innovative optical measurement techniques and machine learning algorithms we develop high-tech measurement devices and sensors for the quality monitoring & process automation of production processes and for R&D applications.
Our customers are operators, supplier and plant manufacturer of spray processes as well as public and industrial research departments, worldwide.
Our products:
SpraySpy® LabLine: Droplet and spray measurement technology for lab and research applications
SpraySpy® ProcessLine: Measurement technology for production monitoring, automation and digitization of coating processes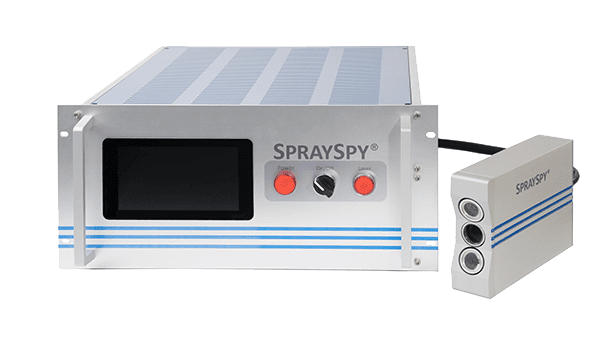 The SpraySpy® measurement technology
The SpraySpy®-technology is a laser based sensor & measurement system, measuring each single drop in the spray individually by its size and velocity. With the artificial intelligence (AI) based SprayAI® Software, SpraySpy® can detect and control even smallest variations in the spray.
Request for individual consulting
SpraySpy® measurement as a service
Of course, we also offer our technology as a service within the scope of a contract measurement.
The SpraySpy®-technology was developed by AOM-Systems.
"AOM-Systems – Your Partner for Smart Sprays"