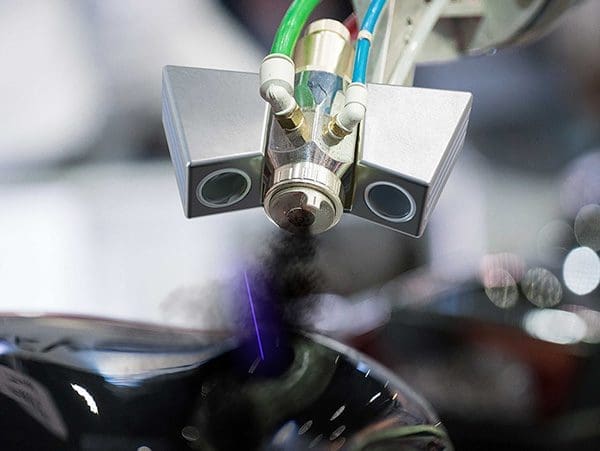 The sensor systems of the SpraySpy® ProcessLine are developed for the (inline) quality monitoring and process automation of industrial coating processes, this makes them so unique.
SpraySpy® ProcessLine instruments measure and digitize the most important spray quality parameters. Those data are processed by artificial intelligence (AI) based SprayAI® algorithms to detect automated even smallest anomalies in the spray. This is essential for the digital coating process and an intelligent state of the art paint shop.

Spray monitoring with SpraySpy® can help to prevent up to 60% of the most common paint coating defects (based on the "trendbarometer by besserlackieren" in issue 03/2019).
The sensor systems can be integrated inline in the production line, doing so you have an automated 24/7 quality monitoring of the production process. The integrated SprayAI® Software analysis the data in real time and classifies the process into OK or NOK – throughout the running process.
Saving the monitoring data gives you a Log-file of the quality level. In addition, the data can be further processed, for example for smart maintenance or closed loop spray applications. The SpraySpy® data is as well an essential piece of data for a digital twin of your coating process or spray application.
Different patented innovations are implemented into the SpraySpy®-technology. This makes SpraySpy® products easy to use and a reliable expansion for your quality monitoring and process automation.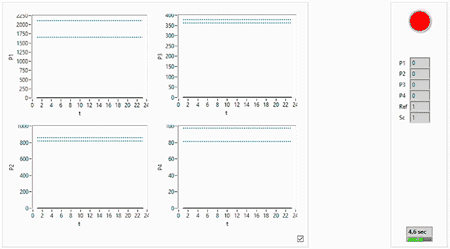 SpraySpy® demonstration video:
SpraySpy® highlights:
Checking of the spray quality by monitoring different spray parameters, for example:

drop size,
drop velocity,
Volume flow rate,
spray angle

Measurement under explosive conditions (ATEX)
IP 67 measurement probe
Detection of spray anomalies >2%
Component for a digital coating line and smart factory
Patented SprayAI® software technology, based on artificial intelligence
Inline monitoring of the spray quality in the production process
Real time detection of up to 60% of the most common coating defect
SpraySpy® savings examples:
An explicit forecast of an equipment wear out and a contamination of the nozzle is optimizing your maintenance service. Therefore, services will take place directly before a defect – not to early and not too late. This minimizes service and down times as well as costs for spare parts.
The reliable forecast of the production process leads into an OK or NOK classification and sorts out pieces with defects, throughout the running. This increases your first-run-rate.
By monitoring the spray cone and the volume flow inline you monitor as well the layer thickness applied. Doing so you can monitor that a minimum or maximum layer thickness is reached, for example in the application of a fire protection coating. This saves additional layer thickness measurement hardware and process time.
With an integration of the SpraySpy® into the coating control system you can correlate the operating parameters of the coating line with surface error patterns and the spray parameters. Based on this you can already predict an error pattern during the coating and immediately react against it (control loop).
Further Information: