Case Studies
Case Studies
SpraySpy® is a sensor optimized for the specific requirements of spray coating processes.
The monitoring of nozzles or lacquer charges, for example after the production or inline can help to secure a high quality standard. Using the SpraySpy®-technology you have a cost and time saving quality monitoring system to promise your costumers a constant product quality.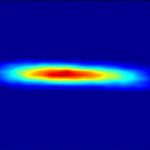 All kind different kind of nozzles, like AdBlue injectors or hand guns from the painting industry can be characterized using SpraySpy®.
SpraySpy® measures even very dense sprays like those from spray lances.